Fortress of Klis with view over the town Split and the Adriatic Sea
SOLIN (SALONA)
At the time of the Roman Empire the Roman province Dalmatia consisted of the main town Salona, the summerpalace Split and the harbourtown Trogir. The archeological interesting remains of Salona are to be seen in the town Solin.
At that time the Dalmation coastal area was covered with forest but many trees were used to build the Roman galleys. Salona was builded in a square with walls all around and some towers for defence. In the town were a cathedral and a monastery. Later on came bathhouses with thermal mineral water. The contours of the thermae are still regocnizable as are the remains of the forum, the tempel and a theatre from the first century AC.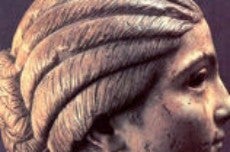 KLIS
Klis is only 25 km. from us.
The fortress is besides Dubrovnik one of the more known locations where a lot of scenes for

The Game of Thrones

were filmed.
From the fortress you get a fantastic panorama over the town of Split and the Adriatic Sea.